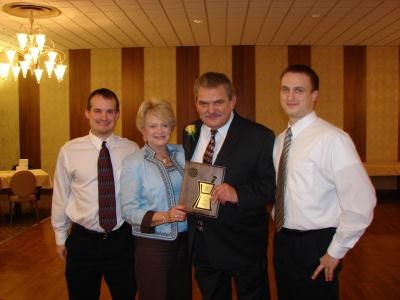 Vyto's Pharmacy opened its doors in 1989 with its first location in Hammond, Indiana, off of 169th Street. Since then, the pharmacy has provided the community with quality products and superior services while relieving costs on its patients. In 2007, the pharmacy opened its second location in Highland, Indiana across from the fire station. In 2008, our Hammond store moved to our current Kennedy Avenue address. In 2013, our third location opened in the Hubert Humphrey Building just north of downtown Hammond, and our Highland store moved into our custom built facility on Kennedy Avenue in the shadow of Ridge Road in the summer of 2017. Our Compouding Lab moved from it's smaller spot in Hammond to spacious state-of-the-art quarters in Highland in March 2021.
Vyto's continues to serve the communities of Lake County, IN (Hammond, Highland, Munster, Whiting, Dyer, Schererville, Gary, Griffith, Crown Point, Cedar Lake, Lowell, and more) and also of south Cook County, IL (Calumet City, Lansing, Chicago Heights, South Chicago, etc.).
Vyto's Pharmacy is a part of American Associated Pharmacies, which allows us to provide the same great medication at a fraction of the price to our patients. Our compounding department joined Professional Compounding Centers of America to ensure our patients receive the best in compounded medications. Vyto's Durable Medical Equipment Team has been HQAA accredited to make sure our customers get the newest technologies in DME merchandise and proper Medicare and Medicaid billing.
The staff at Vyto's Pharmacy has been at the cutting edge of pharmaceutical technology by regularly attending pharmacy programs and lectures. Our pharmacists also provide the community with seminars about modern medicine and other healthcare information. Taking care of patients and meeting their needs is what Vyto's Pharmacy is all about. Celebrating over 30 years of meeting patients' needs, we are truly the neighborhood pharmacy for the entire family, pets included!