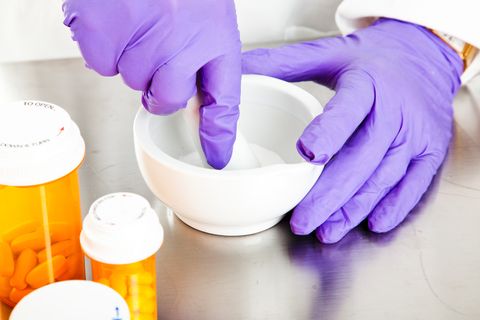 Since we are all unique, medications don't work the same for everyone.
Compounded prescriptions can take the form of creams, suppositories, sprays, capsules, and more. At Vyto's Pharmacy, we can personalize medical treatments related to:
Pets/pet issues
Ear, Nose & Throat
Pain Management
Podiatry
Weight Loss
Bio-Identical Hormones
Dermatology
Men's & Women's Health
Pediatrics
and more
Our state-of-the-art Compounding Lab is located inside our Highland location at 8845 Kennedy Avenue in Highland, Indiana.