Durable Medical Equipment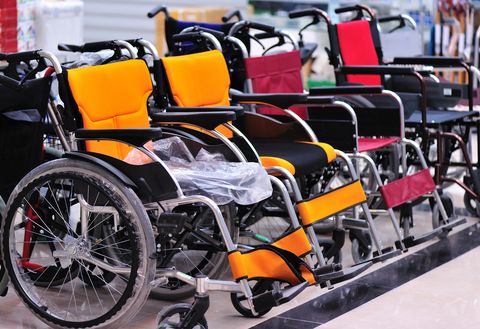 Our pharmacy offers an extensive variety of medical equipment and supplies. Our medical equipment may include, but is not limited to:
wheelchairs

assistive devices such as canes and walkers

bathroom equipment such as benches

orthopedic supplies such as back support belts and compression stockings

nebulizers

Diabetic shoes

CPAP machines/supplies

Crutches

Lift Chairs

Power Scooters

Blood Pressure Monitors

Braces

Bedside

Commodes

TENs Units

Rollators
If you are in need of medical equipment or supplies or just have a question, be sure to ask one of our friendly DME staff members today. We strive to make it as easy as possible to get the equipment you need and create a seamless billing process. Though some items may not be billable depending on your insurance plan, Vyto's is committed to providing the best DME experience possible.